Menswear Shows
NOSTALGIA FOR THE FUTURE
"We make beautiful things that nobody needs. Nobody needs what we make. No-one. Therefore, there must be purpose to what we do (…) to justify that we take resources to do this".
Gabriela Hearst
New human experience requires new stories and new garments
The constraints imposed by these difficult times have forced brands and designers to focus on the essential, the product: the latest men's fashion shows have been a nice surprise, a lot has been done with little and what has been done is a first partial response to the many questions that the present time has raised.
Assimilation and archetypes: the triumph of craftmanship
Important work has been done on the archetypes, the pillars of male wardrobe. Suits, jackets, trousers and coats are still recognizable but their function and hierarchical order become fluid. Above all, wearability changes remaining linked to the comfort experienced with smart working outfits: Zoom has made us indulgent in our self-representations but has also made us used to being super comfortable, there is no way back.
New fabrics and new manufacturing techniques make it possible to work on construction, shape and volume: the philosophy of tailoring has been revolutionised and freed from the diktats of the past, but the "craft" remains great and more essential than ever to work in the workshop of the future.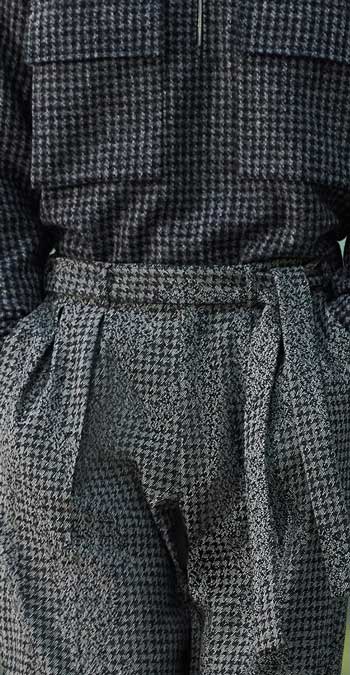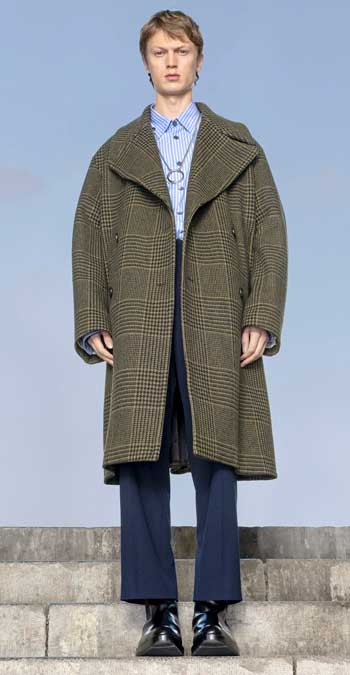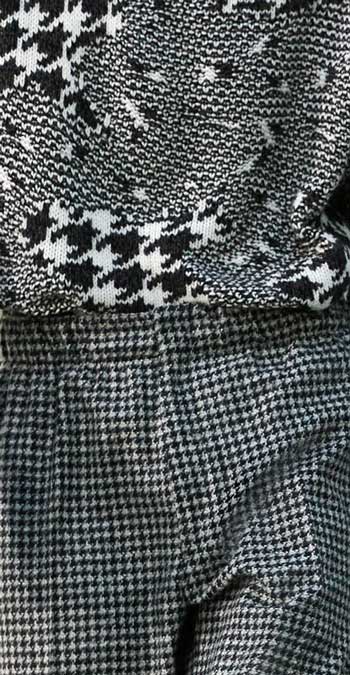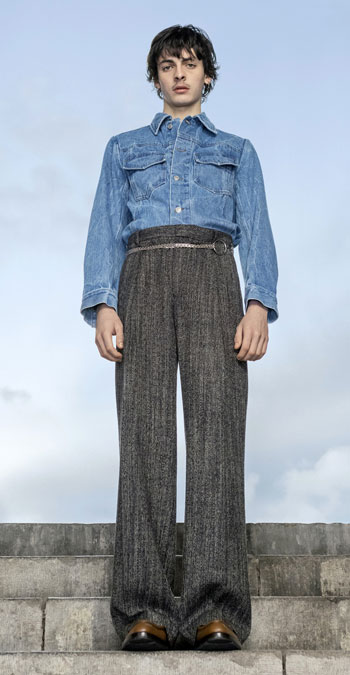 What did we like?
The use of colour. The new total tonal look reduces the definition of the wearer, everything appears more fluid, magically makes us look slimmer.
Suits to wear at home. Loose, hyper-contemporary with echoes of past shapes, the new suits are constructed to be as comfortable as tracksuits.
Ultra light, padded jackets. Made of the lightest possible wool and lightly padded, these jackets combine barely-there volume with a feeling of ease and relaxation.
Real and fake knitwear. Knitwear imitates fabric, fabric imitates knitwear: another search for wearability, comfort and stretch textures.
Distorted patterns. Prince of Wales, tie motifs, very traditional geometries: everything comes alive, is distorted, and loses definition, trying to surprise the eye without exaggerating.
Total Tweed. Traditional tweeds become new basics, the shapes and patterns perfectly hybridize with shirts, everything is imbued with the look of tradition and the search for comfort.
Grungy Tweed. Grandparents' tartans, aged or second-hand looks, oversized coats, flared trousers in the humble colours of the classic drapery. A more playful and personal version of streetwear.
Linus' Blankets. Voluminous, bulky, soft. Protective and cosy textiles create shells that are actually as tender as a hug.
Confidence: we saw a lot of it at the fashion shows, so we put it on the list, in last place even if it should be in the first. Let us rely on the future, which will give us back the joy of the concrete, of physical closeness, and the desire to party.
Down with Zoom!
Do you want to touch?
Get inspired by Menwsear Materials, our latest fabric trendbook.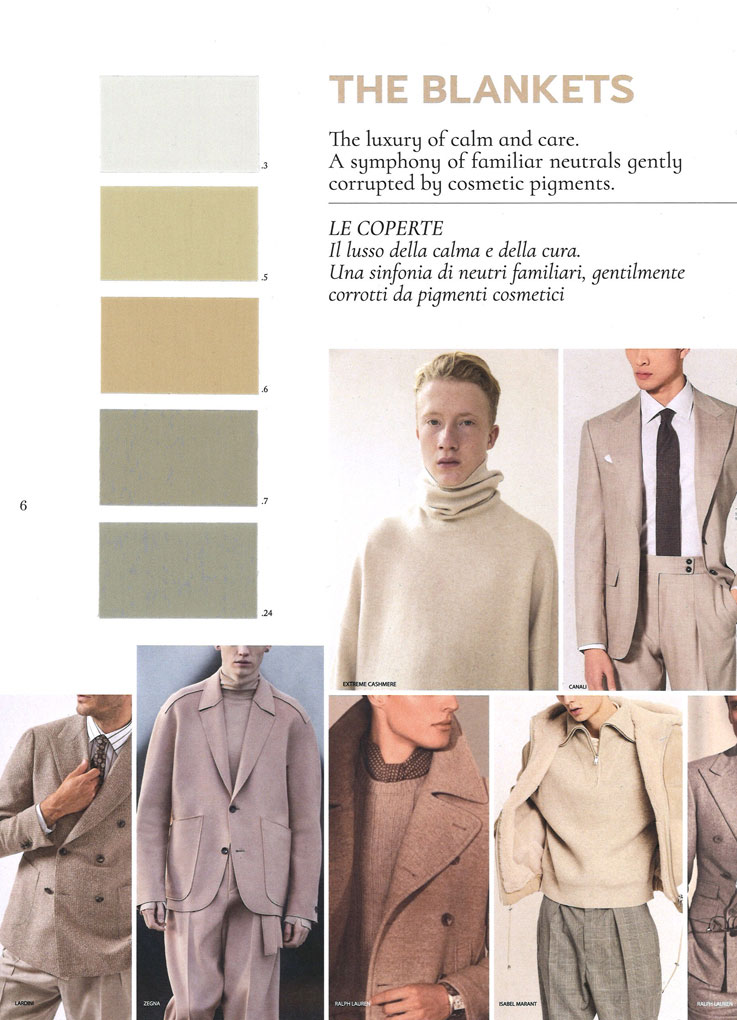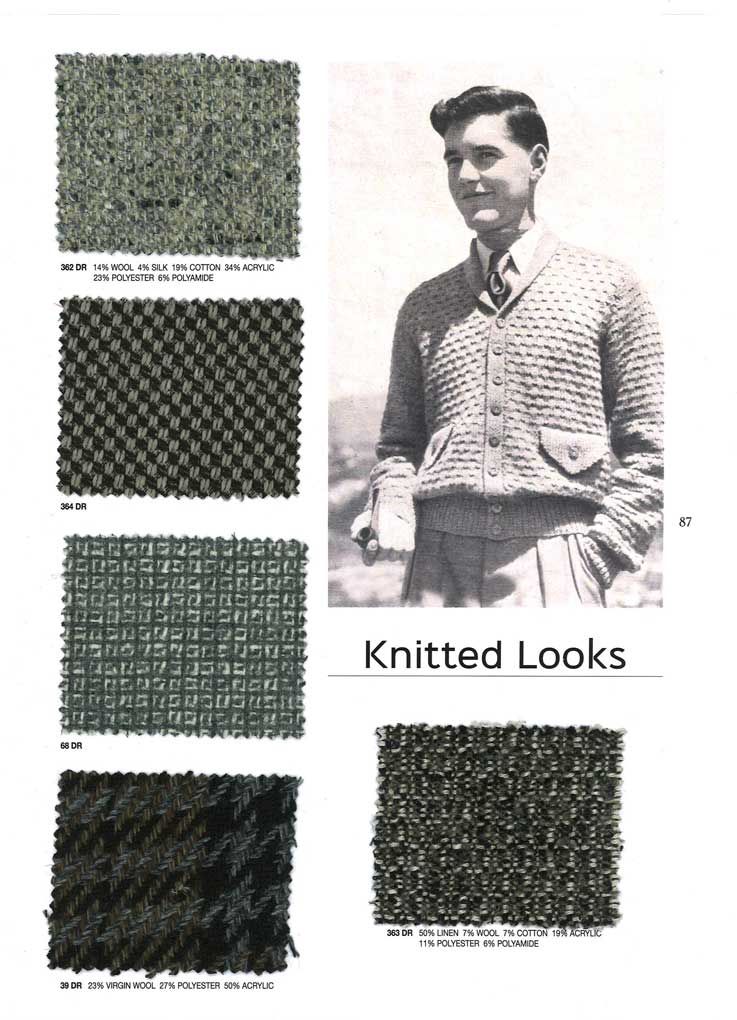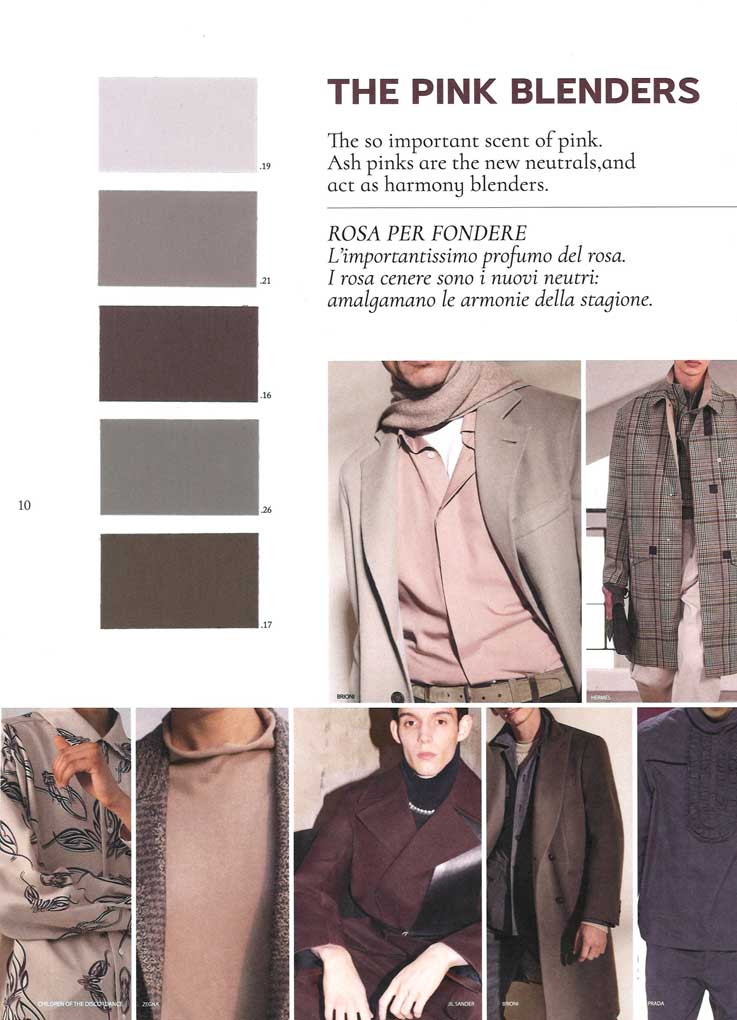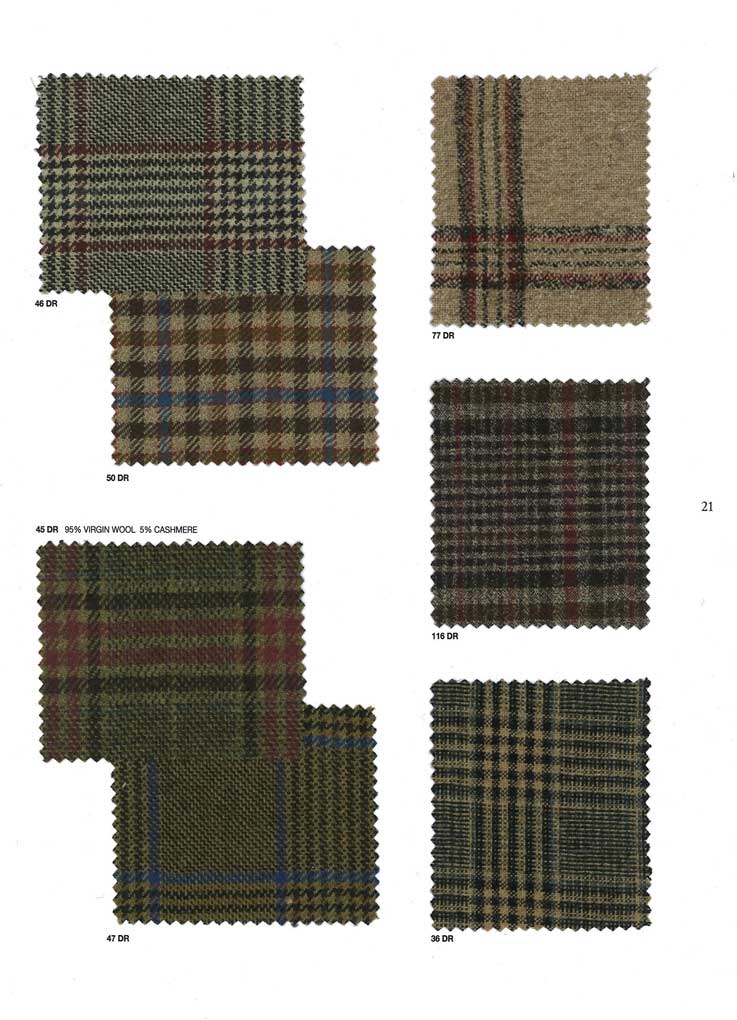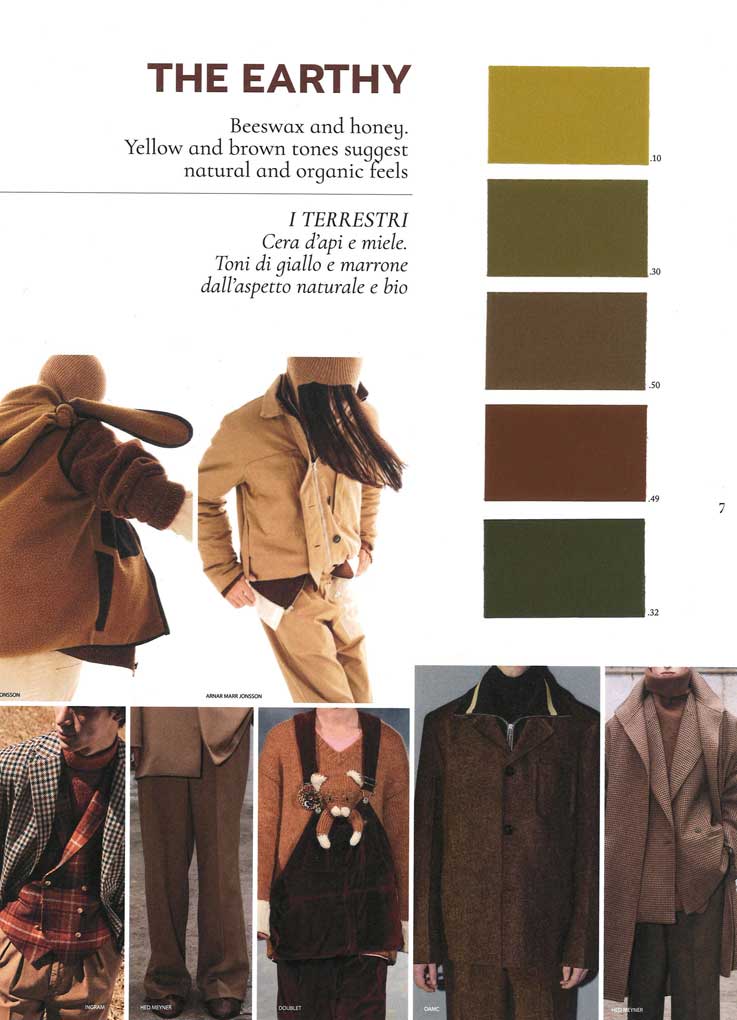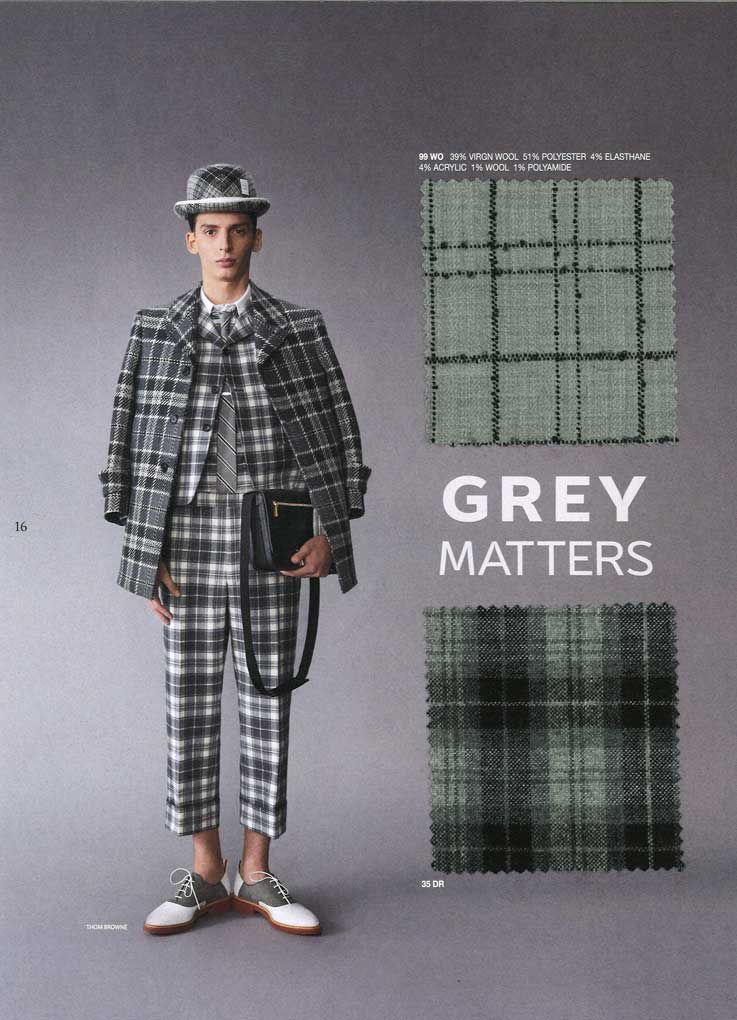 Don't miss any news, subscribe to our newsletter!