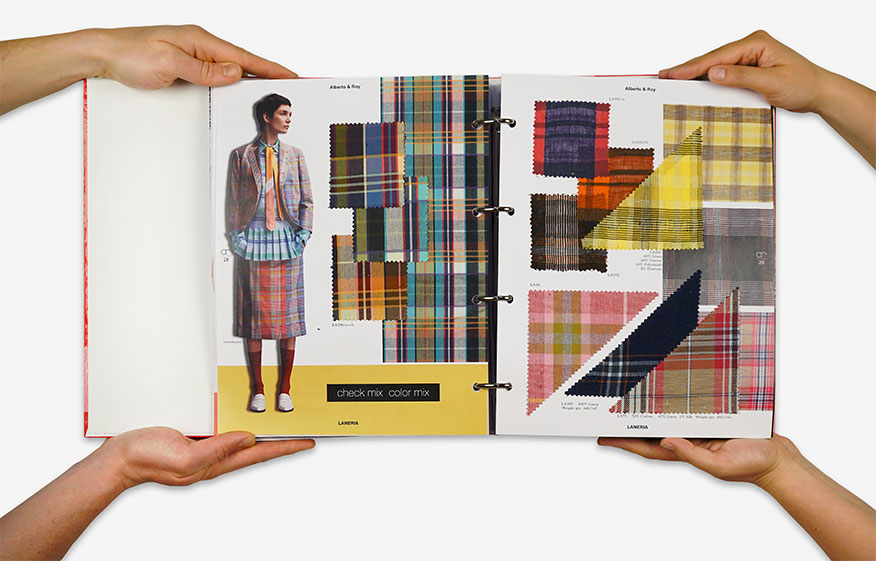 Our 9 seasonal textile trend books cover all the sectors of textile design: menswear, womenswear, casualwear, shirting, knitwear, prints and patterns, interior and decoration.
The books present textile research in a broaden context. They interpret and advance new aesthetics and lifestyles which are transformed into "fashion trends". Images, colours, key concepts and stories accompany the fabrics to tell of new atmospheres and new views.
Trends are focused on materials, patterns, colours and finishing treatments.